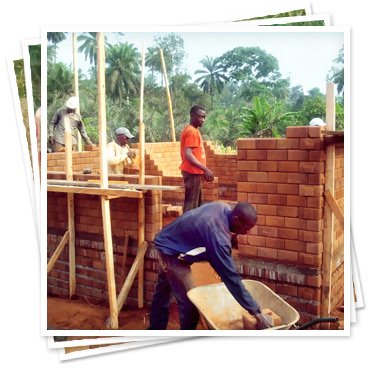 Cameroon Quality Building Blocks
Unlike most building material providers and construction companies, ZOMA's expertise lies in the production and sale of special interlocking blocks. Our special bricks offer a multitude of advantages for both clients and builders. Our product beats the competition in many ways: cinder blocks usually require mortar, cement, and a lot of man-power. Our mortar-less blocks are engineered to reliably interlock for sturdy, durable, eco-friendly constructions. Other advantages include temperature-regulating material and an attractive aesthetic. Learn more about our building blocks and services.
Things like reliability of foundation over time, energy-saving components, speedy project completion, and ease of use make our building blocks ideal for your construction project in Cameroon. Are you ready to start building professionally? Consult with us for your next building project and order your blocks now!